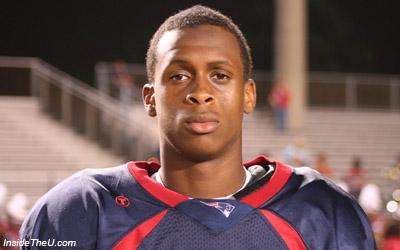 Yes, there's a question mark on the end of that.
After a terribly hectic of second-guessing Mountaineer football, we have a bit shit-ton of good news. Eugene Smith, the #1 QB in the entire state of Florida, has verbally committed to our fine institution of higher learning. Along with him comes teammate Stedman Bailey, a highly regarded wide receiver.
So, basically, this is huge. It almost seems improbable after the events of Saturday through today -- hence the question mark -- but here we are. Maybe there is a light at the end of the tunnel. Unfortunately, too many Mountaineer fans might commit suicide before seeing it.
Let's hope that doesn't happen.